Nossos serviços estão apresentando instabilidade no momento. Algumas informações podem não estar disponíveis.
SIIC

- System of Cultural Information and Indicators
About - 2009-2020
The System of Cultural Information and Indicators - SIIC aims at developing a consistent and continuous database on the cultural sector and build indicators related to the topic, in order to promote studies, research and publications, providing governmental and private bodies with information for planning and decision-making and, to users in general, information for more in-depth analyses. Its historical origin dates back to a partnership with the former Ministry of Culture, in 2004, which resulted in the first edition of the study, referring to 2003. Since then, the IBGE has been implementing analyzes on the production (supply) of goods and services, the expenditures (demand) of families and the government, and the characteristics of the employed population in this sector, based on the consolidation of different statistics.

With the release of this factsheet, the IBGE releases the results of the fifth edition of the SIIC, for the period from 2009 to 2020, having as a guideline the Framework for Cultural Statistics (FCS) prepared by the United Nations for Education, Science and Culture (United Nations Educational, Scientific and Cultural Organization - Unesco).

As in the previous edition, social and economic statistics from the IBGE and external records from public administration information systems were used in this investigation, which allowed us to characterize the population involved in cultural activities, update the scope of production of goods and services and the price index for measuring the cost of living associated with this sector, as well as identifying government and household expenditures with such activities in the period considered. In addition to the new editorial format adopted in this edition, this publication by SIIC stands out for the improvement of its analysis – there are more disaggregations by economic sectors, population groups and geographic areas, compared to the previous edition. Furthermore, the results of the survey Areas of Influence of Cities - Regic, carried out by the Institute, were applied, whose estimates allow knowing how people move in search of cultural activities, or even the attractive potential of each Municipality in relation to the others regarding that aspect. It should be noted that some of the information sources used are effective to a shorter-term analysis, which is relevant, at this time, for the assessment of the impacts of the COVID-19 pandemic on the cultural sector, while others allow for an outline of its structure, enabling comparisons over a longer period of time.

The factsheet is also available in print. The technical notes, released separately and accessible only in digital media, bring methodological considerations which highlights the description and classification of economic activities related to culture and their correspondence with the National Classification of Economic Activities - CNAE 2.0, the main characteristics of the surveys used as sources of information, and the indicators selected to delimit this productive sector, and are complemented with a glossary that brings together the concepts considered relevant for understanding the results.

The IBGE portal on the Internet reproduces the printed volume and makes available the detailed table plan of the study, with disaggregation by different sections, allowing users to explore all this information from different perspectives.
Tables - 2009-2020
Formally constituted activities (in xlsx and ods)
Long-term surveys in enterprises (in xlsx and ods)
Public administration expenditures (in xlsx and ods)
Culture Price Indexes – IPCult (in xlsx and ods)
Household expenditures (in xlsx and ods)
Employment in the cultural sector (formal and informal) (in xlsx and ods)
Internet and TV access and ownership of mobile cell phone for personal use (in xlsx and ods)
Areas of Influence of Cities - REGIC (in xlsx and ods)
List of tables (in pdf)
Concepts and methods - 2009-2020
As informações a seguir descrevem os metadados estatísticos, que são o conjunto de conceitos, métodos e aspectos relacionados às estatísticas, e são informações necessárias para compreender as características e a qualidade das estatísticas e interpretá-las corretamente.
Informações Gerais
Objetivo
O Sistema de Informações e Indicadores Culturais 2009-2020 buscou traçar um panorama a partir de diversas dimensões da Cultura no Brasil. Segue o Marco Referencial para Estatísticas Culturais da UNESCO (2009). O recorte utilizado no SIIC incluiu setores econômicos relacionados à cultura, gastos públicos e privados, ocupação em trabalhos formais e informais, variação de preços, acesso à tecnologia (TV e Internet), atração das cidades para atividades culturais. Sob os limites das fontes utilizadas e do recorte proposto, mostrou variabilidade no tempo e no espaço, além de pontuar desigualdades sociais. A periodização dos indicadores é variável em função da fonte utilizada, com dados entre 2009 e 2020.
Tipo de operação estatística
Sistema de indicadores síntese
Tipo de dados
Dados de pesquisa por amostragem probabilística, Registros administrativos, Dados de cadastros, Indicadores
Periodicidade de divulgação
Eventual
População-alvo
Não se aplica
Metodologia
Técnica de coleta:
Não se aplica
Temas
Temas e subtemas
Estatísticas multidomínio, Cultura, recreação e esporte
Unidades de informação
Unidade de investigação
Não se aplica
Unidade de análise
Não se aplica.
Períodos de referência
Período - 01/01/2009 a 31/12/2020
Disseminação
Formas de disseminação
Publicação Digital (online)
Saiba mais
https://metadados.ibge.gov.br/consulta/estatisticos/operacoes-estatisticas/BR
Publications - 2009-2020
Material type: Book
Year: 2021
Description
The SIIC started in 2004 based on a partnership established between the IBGE and the Ministry of Culture in 2004. It is aimed at the development of a consistent and continuous basis for information on the cultural sector and at the construction of cultural indicators in order to foster studies, surveys and publications, thus providing governmental and private bodies with material for proper planning and decision making processes, and users in general with information needed for more detailed sector analyses.
As a result of the partnership, the IBGE has conducted studies on the production (supply) of goods and services, household and government expenses (demand) and characteristics of the population employed in the cultural sector, considering the statistics produced by the Institute.
The support material for this publication encompasses a group of tables the coefficients of variation associated with the released estimates
Technical Information
Methodological considerations on this survey can be obtained in the Technical notes chapter of its results publication.
News and Releases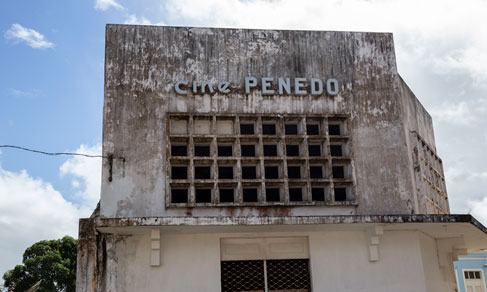 See more releases