Nossos serviços estão apresentando instabilidade no momento. Algumas informações podem não estar disponíveis.
Map of the Brazilian Geodetic System Network | 2020
Description
It is a wall map with a cartographic representation that provides information about the planialtimetric, altimetric and gravimetric networks, as well as the active networks: Geodetic Permanent Tide Gauge Network and Brazilian Network for Continuous Monitoring of GNSS Systems (RBMC). It provides an overview of the distribution of the geodetic stations that make up these networks in the Brazilian territory, and presents, individually, each type of network, on three maps scaled as 1:22 000 000. Given the high number of geodetic stations in the State of Rio de Janeiro, in the Federal District and in the regions of Florianópolis-SC and Recife-PE, their maps are highlighted in specific scales.
About the publication - 2020
This map was made based on information referring to the October 2020 version of the Geodetic Database (BDG) and to the 2016 version of the Continuous Cartographic Base of Brazil to the Millionth (BCIM). This is the 1st edition of the map which, after being edited, was organized according to element priorities and generated the file, in pdf format.
More on the product - 2020
Learn more - 2020
News and Releases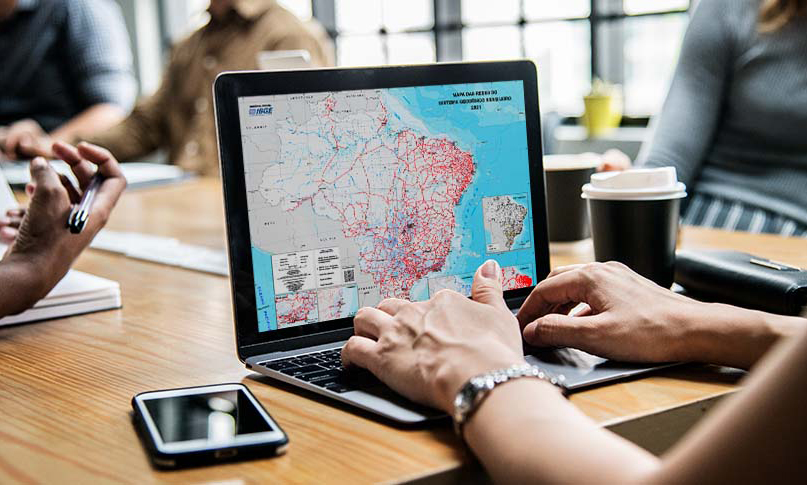 See more releases
Errata
Calendar error in the release of the Map of the Brazilian Geodetic System Networks - 2021 edition

Published date: 05/07/2021

Description:
Error characterized by the non-compliance with the release date of the product set in the calendar made available in December  2020. The release of the product was postponed due to the prolonging of the pandemic in 2021 that led to production restraints and the printed version was cancelled. As a result, the 2021 edition of the Map of the Brazilian Geodetic System Networks at the 1:5,000,000 scale has been rescheduled from July to December 2021. 

Actions: The release calendar was corrected.